| | |
| --- | --- |
| Lingayathism as a State Religion and Spread of Lingayat | |
*
Lingayathism as a State Religion
Lingayathism was the state Religion of the early Wodeyars of Mysore and of Ummatur from 1399 - 1610 and of the Nayaks of Keladi (Ikkeri or Bednur) from 1550 - 1763. Their principal Matha in the Mysore country is at Chitradurga.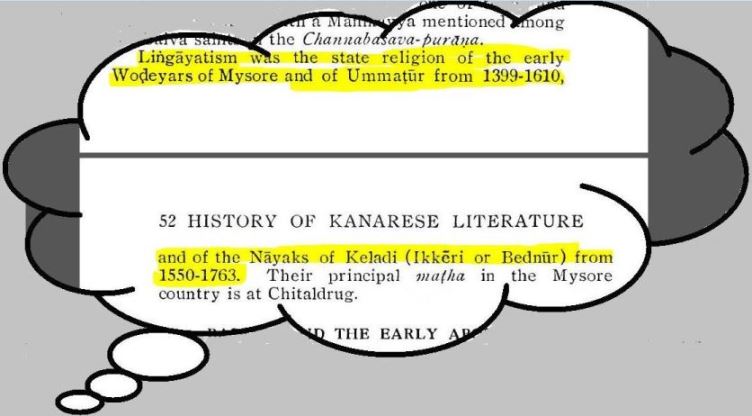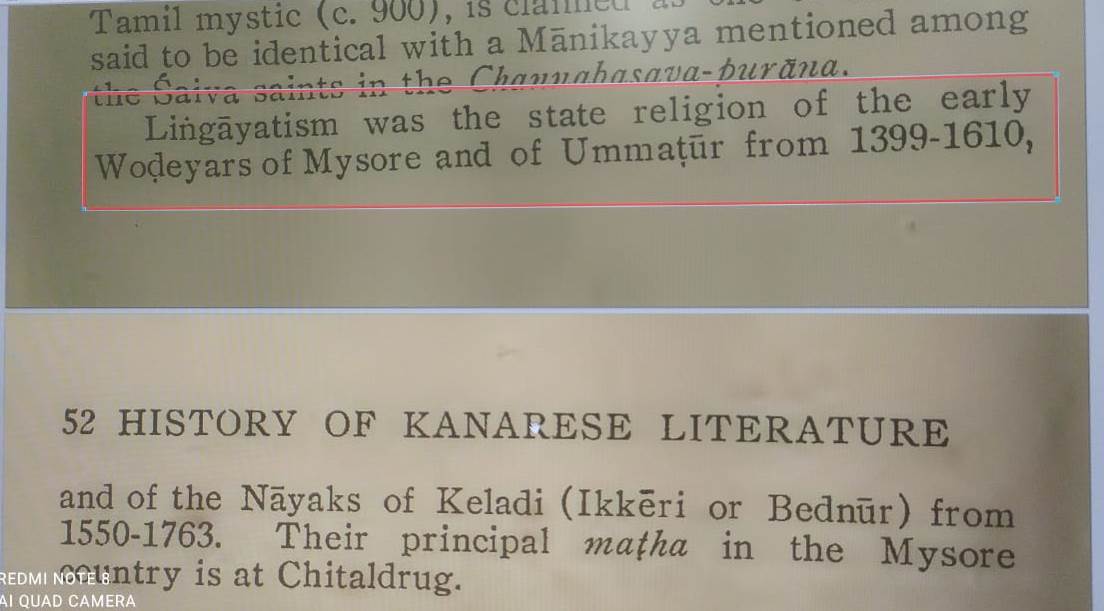 Spread of Lingayathism in India
Below map shows the Spread of Lingayat, Core Area is around Basava Kalyana (Now in Bidar dist Karnataka), Peripherial area is almost south India, and Scattered area is at Mid and North India and at the edge of south i.e. Tamilanadu and Kerala.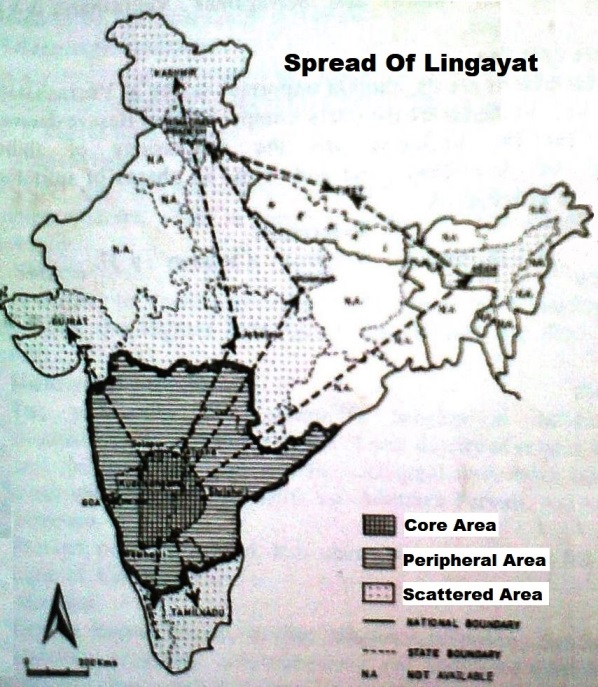 ಅಂಗ, ವಂಗ, ಕಳಿಂಗ, ತೆಲುಗ, ಲಾಳ, ಬಂಗಾಳ, ಚೋಳ, ಕೇರಳ, ಗೌಳ, ದ್ರವಿಡ, ಪಾಂಚಾಳ, ಕನ್ನಡ, ಸಿಂಗಳ, ಕುಂತಳ, ಮಲೆಯಾಳ, ಮಾಳವ, ಕೊಂಕಣ, ಕಾಶ್ಮೀರ ಮುಂತಾದ ದೇಶದ ಜನರು ೧೨ನೇ ಶತಮಾನದಲ್ಲಿ ಕಲ್ಯಾಣಕ್ಕೇ ಆಗಮಿಸಿದರು.
Reference:
The book is published under the "The Heritage of India Series"
Title: A History of Kanarese Litrature Second Edition, Revised and Enlarged, By: Edeard P. Rice, B.A., Oxford University Association Press, 5 Russell Street Calcutta 1921.