Hirematha Samsthana Bhalki
Hirematha Samsthana Bhalki follows the real Practice of Basava Principles (Tatva). Bhalki Hiremath Samsthan is Kannada math, Basava principle matha , It is peole's matha, it is ours matha, This matha is wrapped with Basavann, This math never asked who is , but sys all are our's. It sheltered poors, Dalitas, handicapped suffers, widows, orphans and artists. Well know researcher M.M.Kalburgi statement here is memorable as Bhalki matha is model of Gurusthal math of this area, and Ilkal matha is model of veerakta matha.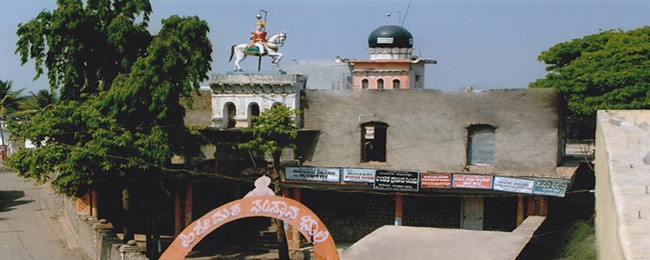 Literature Work
Pujjaya Shri.Dr.Basavalinga Pattaddevaru in not kind hearted but also a good writer. So he is trying to bring awarness of Basava Tatva thoughts in the people by writing many books swamiji's many books translated in Marathim, Telugu and Hindi. It should the popularity of his literature.
Methods of Ishta Linga Puja, Basava Jyothi, Vachana's of Shivasharnas , Basava Naivedde, Sharana Sahitya Darpana, Dharma Guru Basavanna Mattu Astavarana, Basava Vachana Sinchana, Channabasava Pattaddevaru, Basava Tatvagala Acharane Mattu Naavu Dinkkomme Enu Neneden.
Books Publication
Books are the best companion of men and the source of development of knowledge and culture, Information Technology has lessened the reading habit and disappearing the books culture. So Pujjaya Shri.Dr.Basavalinga Pattaddevaru opened a publication by name " Basava Dharma Prasar Samsthe Hiremath Samsthan Bhalki" , He collected the written ideas with good thoughts and got published hundred of books through this publication. This gave opportunity to the new writer and the canavassing the priciples of Basavanna. This is the remarkable achievements of Shri.Swamiji.
Details of Publication
Kannada – 43, Hindi – 4, English -1 published and Dr.Channabasava Parishattu-2 , Basava Federation of Maharastra – 34, Basava Federation of Andhra Pradesh-7 Books are under publication.
Honourable Awards to Pujjaya Shri.Basavalinga Pattaddevaru Pujjaya Shri.Basavalinga Pattaddevaru is called " Kannada Jangamaru". He has undertaken BasavaTatva Prasar, Social Service, Educational Development , Kannada Development etc and there are the theory of his life. He is struggling on behalf of poors , weakness , Dalitas, womens for social justice. Under the educational privatization he made the education humanition. He is the great human who gave shelter to orphans , oldaged , widows, and handicapped. Arranging the intercaste marriage he has brought social owners and national intergrity. Indentify these useful service of the society with out any expectation Gulbarga Unieversity honoured swamiji by giving him honourable Doctorate Degree.