Dr. Malleshappa Madivalappa Kalburgi
M. M. Kalburgi was born on 28 November 1938 in Yaragal village of Sindagi taluk of Bijapur district, Karnataka India. His parents Madivalappa and Gowramma were farmers. He received his primary education from government schools in Yaragal and Sindagi, and high school education from a school in Bijapur. He graduated with a Bachelor of Arts degree from a college in Bijapur after which he acquired a post-graduate degree in Kannada language from Karnataka University, Dharwad, in 1962, with a gold medal.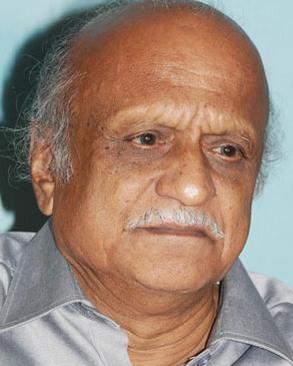 After completing his M. A. in Kannada as a gold medalist, Kalburgi joined Karnatak University as a Kannada lecturer for post-graduate students. In 1966, he was promoted to Professor in the Kannada Department at Karnatak University. In 1982, he became the Head of the Department at the University. He then became the chairperson of the Basaveshwara Peetha. He received a PhD in Kannada for his thesis titled "Kavirajamargada Parisaradalli Kannada Sahitya"
In his later years, he served as the vice-chancellor of the Kannada University, Hampi, before retiring from service. As the vice-chancellor of the Kannada University, Kalburgi started several research projects including the one recording the history of kaifiyats, Adil Shahi literature, ancient poets, and lesser known royal families. His research also focused on the 12th century Sharana movement. For his research on manuscripts, he went to London, Cambridge and Oxford universities. Kalburgi was the chief editor of Samagra Vachana Samputa which was published by the Government of Karnataka. He had also worked as chairman of the Dr Da Ra Bendre National Memorial Trust and member of the Kannada Sahitya Academy's advisory board.
Kalburgi was a noted Kannada epigraphist and a renowned scholar of the Vachana sahitya. He was the editor of the comprehensive volumes of Vachana literature and involved in translating them into 22 languages. Works of Dr.M.M.Kalburgi:
Kalburgi authored 103 books and over 400 articles. He is well known for his Marga series of books. Although Marga-1 faced some controversies, Marga-4 earned him the Karnataka Sahitya Academy Award in 2006.
Kalburgi has written over 20 publications, including:
Neeru Neeradisittu Sarangarshi Kettitthu Kalyan
Awards
Karnataka Sahitya Academy Award (2006) for Marga 4 Kendra (Central) Sahitya Akademi Award Janapadha Award Yakshagana Award Pampa Award Nrupatunga Award Ranna Award Basava Puraskara (2013) Vachana Sahityashri Award (2013) Nadoja Award
A popular Kannada epigraphist, prodigious scholar of Vachana Sahithya, researcher and well known academic in the literary field in India was shot dead by unidentified gunmen on 30th August 2015 at 8.40am at his residence in Kalyan Nagar, Dharwad.
This incident hit all the international News headlines: BBC, CNN, National News....